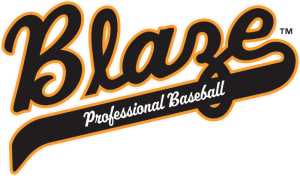 Four members of the Bakersfield Blaze 2015 coaching staff will return for 2016, with a new pitching coach coming aboard. Field Manager Eddie Menchaca, Hitting Coach Max Venable will be back in their 2015 capacities, as will Athletic Trainer Geoff Swanson and Performance Specialist Andy Lyon.
New to the staff for 2016 is Pitching Coach Ethan Katz.
Read the full announcement from the Blaze HERE.
The Blaze had a rough first-half last season, finishing at the bottom of the North division at 26-44. But the second half saw a .500 mark at 35-35, winning seven of its last 10 games and ending on a five-game winning streak.