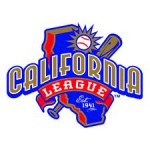 Rancho Cucamonga's DJ Peters has been named Cal League Player of the Week while Lake Elsinore's Joey Lucchesi took home Pitcher of the Week honors.
Peters slashed .400/.545/.960 and had two doubles, four homers and 11 RBI in 25 ABs. Saturday night against the Storm, Peters went 2-for-5 with a HR, 3 RBI and 2 R.
Lucchesi threw six shutout innings at Visalia last Tuesday, allowing four hits and no walks while striking out eight.
ALL MILB PLAYERS OF THE WEEK
ALL MILB PITCHERS OF THE WEEK