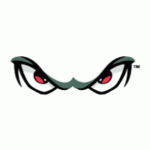 The Lake Elsinore Storm reached the .500 mark on the season with a 6-3 win over Stockton on Thursday night to complete a three-game sweep over the Ports. DH Ty France hit a bloop double in the third inning that drove in two runs and LHP Joey Lucchesi went five innings for the win.
With the home victory and Rancho Cucamonga's loss in San Jose, the Storm are now one game out of first place.
Lucchesi was named Cal League Pitcher of the Week on April 30 and after notching the win to go to 3-0, he now has a WHIP of 0.86 and an ERA 1.66. Over 38 IP he has walked just 10 and struck out 44.
After France's double, a popup that got lost in the sun, put the Storm up 2-0 in the third inning, Stockton came back with three runs in the top of the fourth. Lake Elsinore tied it in the bottom of the fourth, then went up 5-3 in the bottom of the fifth with a WP that scored a run and an RBI single from 2B Peter Van Gansen.
The loss dropped Stockton to 16-18, four games behind Modeso in the North.
WEEKEND SCHEDULE
Friday-through-Monday four-game series are on tap:
STOCKTON at LANCASTER
INLAND EMPIRE at SAN JOSE
MODESTO at LAKE ELSINORE
RANCHO CUCAMONGA at VISALIA