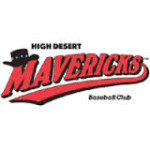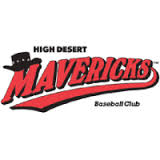 High Desert 2B Travis Demeritte had a great opening night, going 3-for-4 with 2HR in a Mavericks win over Inland Empire on Thursday. The #21 prospect of the Texas Rangers enjoyed it so much, he tallied another three hits and two more bombs on Friday.
All this damage came from the leadoff spot as Demeritte drove in eight runs over the two games.
A 2013 first-round draft pick, Demeritte showed this kind of pop in his first full pro season, bashing 25 homers as a 19-year old in 2014. But last year was a step back with only 53 games played and a PED suspension.
The Mavericks, who lost to the Rancho Cucamonga Quakes in the South Division finals last season, are off to a 2-0 start and have put up 19 runs over the two games.